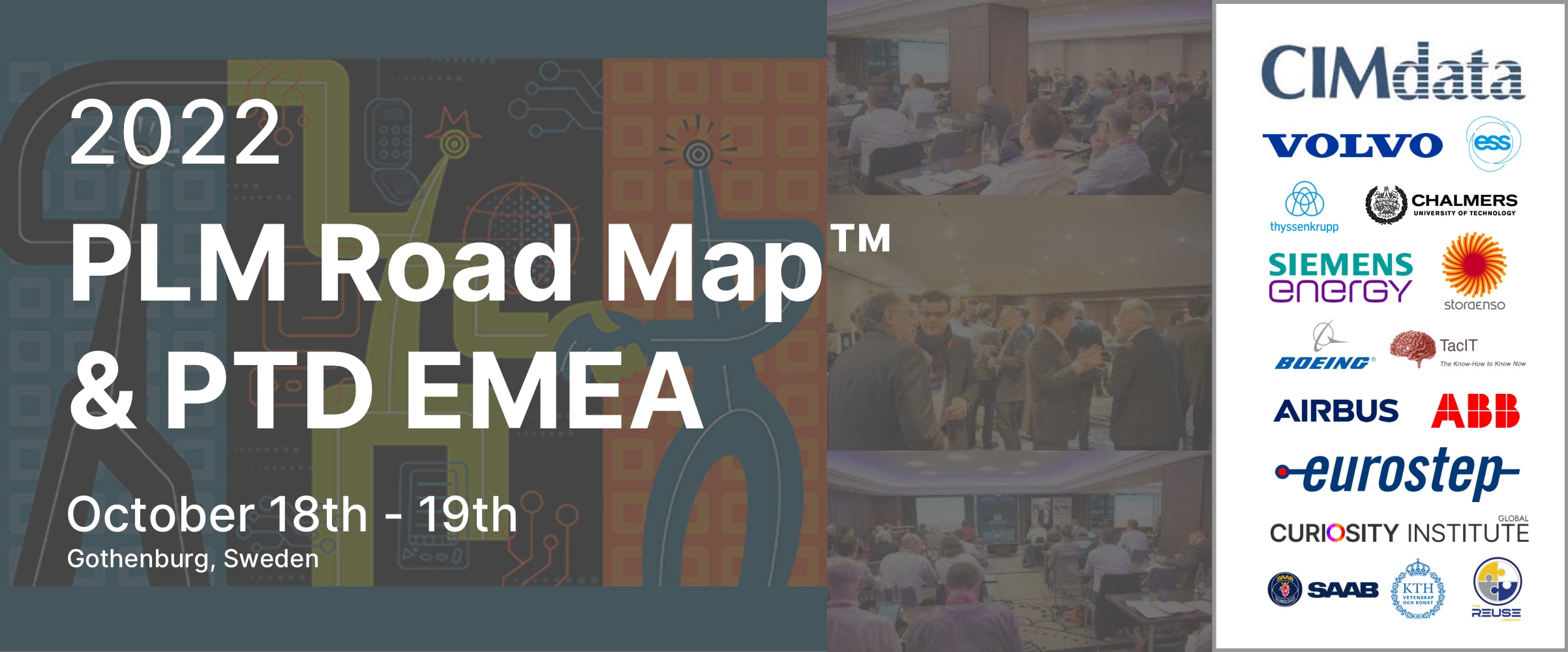 It's time to shine a light on PLM and Gothenburg is the place to do so. CIMdata is hosting this year's PLM Road Map & PDT EMEA event in Sweden, October 18-19.
A variety of professionals from different countries and companies will participate with presentations, videos and round table discussions.
In fact, we'll participate in the event's round table "CEO Spotlight: View From the Top: The Future of PLM in the Age of Digitalization", where we'll sit with other key executives from several focused PLM solution providers to discuss how organizations envision the future and plan to be key enablers of their clients' future digital success. We'll discuss PLM's place within enterprise architecture, integration and interoperability strategies, process enablement and adoption acceleration, and the digital enablement and PLM landscape in 5 to 10 years.
We'll have a table space in the event, in which we can meet, answer all of your questions and show you more about our products.
Here's a list of topics to give you a sneak peek on what will be discussed during the event;
How do we improve PLM implementations to better align with shifting expectations?
What is the best use of PLM to support the design and implementation of agile yet resilient supply chains and, in general, reduce and manage enterprise risk?
How can PLM support the actionable enterprise, helping management teams to understand, make decisions and manage the future?
What is needed for the PLM community to move to an interoperable system for data reuse and openness, eliminating process gaps and business friction?
How do we include PLM as part of strategic AI and Machine Learning investments?
What is the role of PLM in a post-COVID-19 world, and how do we reset for it?
As sponsors, we'll also have a space during the PLM Collaboration Café where you can ask for a presentation about our company and our approach.
You can take a look at the event's website to find out about the speakers, agenda, and registration process.
---
Do you want more information?
Reserve a time slot with our consultants: