V&V Studio - Verification and Validation
The SMARTer way to manage Verification and Validation of your Engineering Items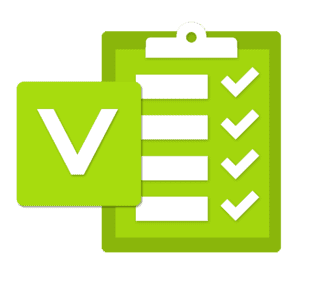 Verification and Validation of Requirements, SysML models, functions, simulations, documentation etc.
V&V and Quality work together
Current systems engineering makes clear distinctions among verification, validation and quality assurance processes. Verification is usually connected with the notion of "developing the system right" (setting the focus on performing SE properly). On the other hand, validation is described as "developing the right system," making a SOI that meets the stakeholders needs.
Both concepts are clearly connected with the notion of quality assurance and management. Verification confirms that the quality is adequate, and Validation confirms that the system maps with correct functions and properties, as a kind of quality issue. Quality Assurance, when applied to product evaluations, helps to prevent incidents and problems.
V&V Studio merges the three concepts and offers V&V by managing the corresponding verification and validation actions through quality measures and other measures. V&V Studio uses the concept of metrics and quality functions to verify all kinds of work-products.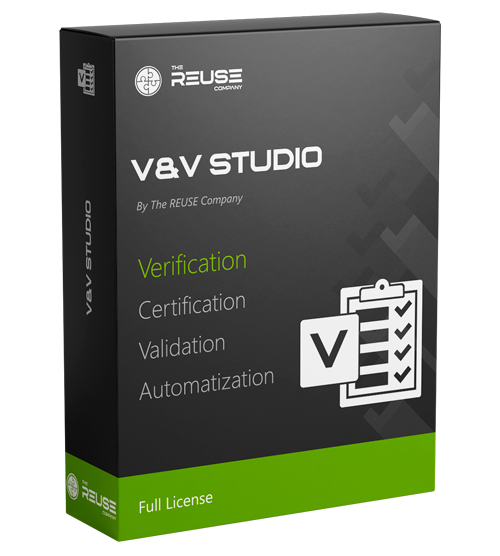 Aligned with standards
V&V Studio provides support for the implementation of the Verification, Validation, Quality Assurance and Quality Management processes of the ISO/IEC 15288:2015 Standard.
Quality
While performing the verification process, V&V Studio analyzes work-products using the agreed best practices, rules, checklists, policies, and the like, identifying defects, inconsistencies, and incomplete information. As a result, the improvement and amendment of work products produces improvements in the work-products, systems and projects quality.
Time
Automatization of extremely time consuming tasks will reduce the time spent on analysis, simulations, test, inspections, etc.
Money
Reducing rework (and consequently costs) caused by flaws at all levels in your system engineering items can be achieved by automating peer-reviewing and V&V processes.
The concept of Quality Analysis becomes universal
V&V Studio extends the quality analysis concept applied in the former Requirements Quality Analyzer (RQA V15) to cover now all the engineering items generated during the systems engineering life cycle. Quality must be managed not only within requirements, but also logical models (UML or SysML), physical models (Modelica, Simulink…), 3D models and even textual documents (e.g. a SEMP). All these types of work-products can now be analyzed, verified and validated with V&V Studio.
Through a powerful and easy-to-use user interface, V&V Studio can be adapted to establish quality metrics for several types of artifacts, enabling the assessment of the quality of your engineering items by checking conformance with a set of agreed-upon rules.
Native connectors are provided out-of-the-box for multiple types of engineering tool connections, but also a smart XML parser can be used to extract items and then analyze the quality of different data schemas.
When dealing with requirements, V&V Studio can use many quality metrics to analyze different types of requirements repositories, such as, IBM DOORS (both Classic and Next Generation), PTC Integrity Lifecyle Manager, CATIA Reqtify, Visure Solutions, MS Excel, ReqIF and OSLC compliant information sources.
In addition, V&V Studio can analyze the quality of models from Rhapsody, Papyrus, MagicDraw/Cameo, PTC Integrity Modeler, Capella, Simulink, Modelica tools and OSLC compliant diagrams. Microsoft Office documents quality control is also supported.
More detailed information about RQA – Quality Studio can be found in its corresponding flyer.
Descriptions
Purpose of V&V Studio
The purpose of V&V Studio is to provide means for systems engineers to assure that engineering items (requirements, SysML models, functions, simulations, documentation, etc.) or system elements are the "right ones" and have been "built right." V&V Studio manages evidences helping to reduce errors, defects, and/or faults during the development of different engineering items and set of documents to detect missing elements, as well as the lack of consistency among them.
Quality Assurance for V&V
V&V Studio allows systems engineers to define and manage verification and validation of any kind of engineering items, such as requirements, SysML models, test results, software code or physical models, SOI or even system elements by measuring, calculating and, when necessary, improving their quality. Therefore, V&V Studio has a strong relationship with RQA – QUALITY Studio that manages the quality of all types of different engineering items, like requirements, models, equations, documents and tests.
V&V Studio includes all the functionalities of RQA – QUALITY Studio to provide evidences for Verification and Validation. With this tool the engineer can manage the quality assessment and management processes of the ISO/IEC 15288:2015 Standard. Besides, V&V Studio includes the complete support to the Verification and Validation processes. Poor quality of engineering items during the concept and design phases of a project leads to rework, extra costs, delays and, if not detected, severe consequences. A tool to automate the routine quality inspection and analysis of many types of engineering items minimizes the cost of quality appraisals, while dramatically reducing the costs of poor quality.
The Verification Action
The verification of a work-product is done through a set of verification actions. A verification action is intended to serve to provide objective evidence that a work-product (engineering item, system element or SOI) has (or has not) been verified. It is, therefore, a structured information item that supports all the administrative and not administrative data regarding the verification of a particular element.
A classical implementation of the verification action supports at least the following attributes (all supported by V&V Studio).
SMART Scoreboards
During the operation of the verification and/or validation processes, the different engineering items evolve, while they are properly developed (quality is improved, changes are performed, actions or decision are taken) and this is also applicable to the verification or validation actions being performed.
Accordingly, systems engineers demand means to assess how the verification and validation results are represented along the system life cycle.
V&V Studio includes a complete scoreboard where V&V evolution is viewed along time, in a kind of improvement control functionality.
V&V Studio and the Supply Chain
As described above, the V&V Studio can use quality judgements as evidences for V&V purposes. Due to this support of quality management, V&V Studio shares with RQA – QUALITY Studio the functionality to reduce the interactions between OEMs and suppliers throughout the supply chain by allowing all parties to share a common quality view.
OEMs can establish a set of metrics in V&V Studio (a quality certificate) and share this certificate with everyone in the supply chain. After that, the OEM can receive periodic quality reports from the supplier allowing the visualization of the results using a simple procedure.
V&V in the Systems Engineering Suite
RQA – QUALITY Studio is the Quality Studio of the suite. V&V Studio is a superset of RQA – QUALITY Studio. It includes a complete RQA – QUALITY Studio inside, together with additional functionalities to provide Verification and Validation support.
RAT – Rich Authoring tools: The different Authoring Tools allow creating, editing and smart authoring system engineering items (requirements, model names, messages names, etc.) correctly from the very beginning in real time, using a set of rules defined in V&V Studio. The different RATs are plug-ins inside the standard systems engineering tools – like IBM DOORS, PTC Integrity, IBM Rhapsody, or CAPELLA.
Knowledge Manager (KM) manages the necessary data/knowledge base if information/knowledge is needed to operate the V&V processes
Traceability Studio shares the connectivity capabilities and brings additional functionality to V&V and quality management, like improved traceability management.