KM - KNOWLEDGE Manager
A SMARTer way to digitalize your knowledge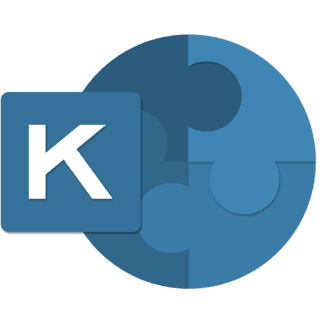 Knowledge Management
Knowledge is one of the most valuable assets in your organization. The key driver to success in any system or software project is to reuse knowledge assets. These include engineers' explicit and tacit knowledge, and guidelines defining the organizational know-how.
Knowledge should therefore be gathered from different sources, stored in secure repositories, and accessed by the appointed person at the appropriate time.
KM – KNOWLEDGE Manager allows you to manage knowledge from the systems engineering point of view and to store valuable information from requirements, models, system architectures, and other documents in a common System Knowledge Base.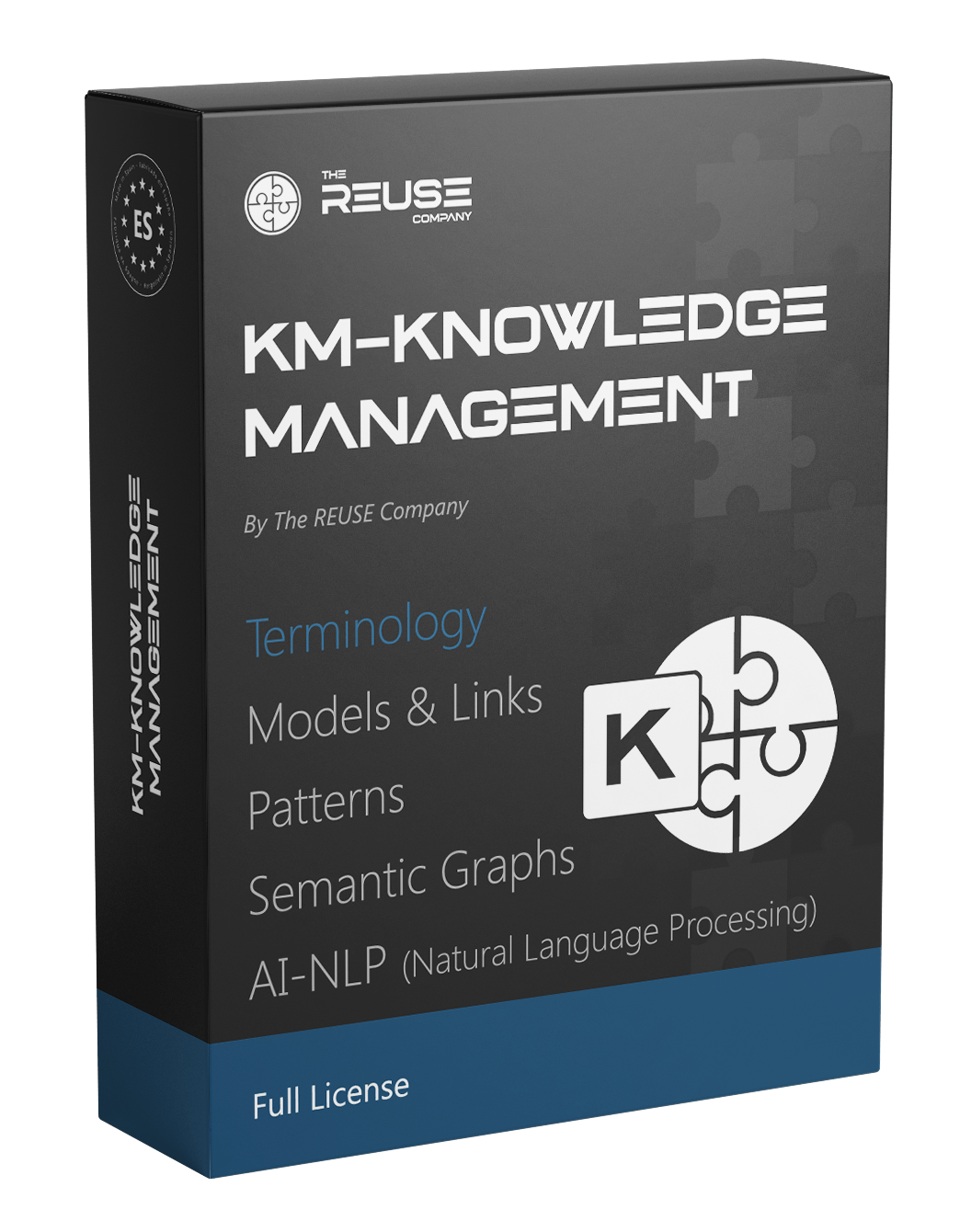 Quality
The more knowledge you have in KM – KNOWLEDGE Manager, the more advanced analysis can be performed.
Time
KM – KNOWLEDGE Manager eases knowledge sharing and reuse activities among different engineering tools, allowing users to evolve and update ontologies seamlessly.
Money
Proper knowledge management is an asset for the organization that translates into earnings and savings.
Features
Authoritative Source of Truth
KM – KNOWLEDGE Manager permits the creation of a specific ontology to address the full complexity of the project's context and tackle any kind of semantic structure required.
A controlled vocabulary is a must to facilitate consistency across the different work products developed during the life cycle of a project.
Ontologies in KM – KNOWLEDGE Manager help specific relationships between terms to fully represent a project's context: synonyms, parent-child dependencies, subsystems, functional structures, etc.
 Patterns
The feature of creating patterns is a flexible solution to satisfy personalized preferences while writing requirements. It helps to optimize the editing process, standardize the writing approach, and englobe any possible variations within the requirements specifications.
Interface with external sources
As your project knowledge can be stored in several different formats (e.g. SysML/ UML models, simulations, tables, external databases, …), KM – KNOWLEDGE Manager enables interfacing with several external sources so that the ontology includes multiple sources of truth.
Managing Knowledge Repositories
KM – KNOWLEDGE Manager is designed to manage all the knowledge needed for your system or software-intensive projects (breakdown structures, terms, acronyms, restrictions, etc.). Knowledge is stored within a System Knowledge Repository (SKR) and is organized in ontologies (called System Knowledge Base – SKB) and knowledge libraries. The Ontology and the libraries are used by the KM – KNOWLEDGE Manager for quality analysis, requirements, and textual work product authoring, to identify different types of link traces, transforming from requirements to models or test cases, identification of reusable products, etc.
KM – KNOWLEDGE Manager enables the management of the System Knowledge Repository, its System Knowledge Base, and all assets involved in the life cycle of your systems.
KM and Systems Engineering
KM – KNOWLEDGE Manager is the core tool for the Knowledge Centric Systems Engineering approach which aims to take advantage of all the knowledge developed during the System definition phase and thus make it available to subsequent projects.
Our approach to knowledge management consists of 5 steps:
1. Fill your ontology with the domain-specific vocabulary on top of the already included generic vocabulary.
2. Build hierarchical structures and create relationships between the terms of your ontology.
3. Design the semantic structures, and patterns, that you can reuse while writing the requirements.
4. Formalize meaningful relationships between the semantic structures and the terms within them.
5. Add extra rules to facilitate the guided reasoning process within your ontology.
Textual patterns: standardize and rewrite requirements
Textual Patterns represent the grammatical structure that a natural language sentence needs to follow according to an organization's policies and know-how. Textual patterns can also be used to enable text transformation. By setting up source and target patterns for a transformation, the KM – KNOWLEDGE Manager will detect requirements that match the pattern to execute the transformation to the target structure while maintaining the semantic consistency.
Semantic indexing and retrieval
Using Natural Language Processing tools and Artificial Intelligence algorithms, KM – KNOWLEDGE Manager provides a semantic search engine that enables the search and reuse of all sorts of information based on its actual meaning.
Libraries
KM – KNOWLEDGE Manager provides the capability to use Knowledge Libraries: combinations of Knowledge items of different natures and levels of abstraction that can be reused in numerous projects. Knowledge management based on Libraries is the best way to blend knowledge flexibly. The REUSE Company provides a wide catalog of Libraries ready to plug and play. Our current set of libraries is:

Configuration management layer:
- Configuration management
- Active Directory integration
KM - KNOWLEDGE Management