KM - KNOWLEDGE Manager
The SMARTer way to manage your Knowledge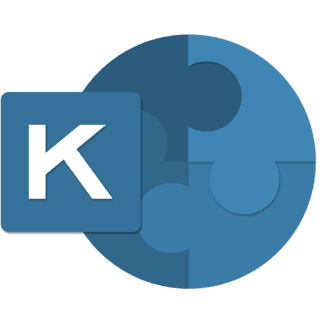 Manages and Reuses the Knowledge of the Organization
Knowledge is one of the most valuable assets in your organization. The key driver to success in any system and software project is to reuse knowledge assets, such as engineers' explicit and tacit knowledge, and guidelines defining the organizational know-how.
Knowledge should therefore be gathered from different sources, stored in secure repositories and accessed by the appointed personnel at the appropriate time.
KM – KNOWLEDGE Manager allows you to manage knowledge from the systems engineering point of view and to store valuable information from requirements, models, system architectures and other documents in a common System Knowledge Base.
Defects can be caused either by inadequate engineering decisions, or by the incorrect representation of engineering information in requirements, models, etc. Automatizing the quality inspection activities will give engineers more time for better decision making while providing means so that no defect remains hidden.
Natural Language Process and Artificial Intelligence provide a semantic analysis towards more accurate inspections.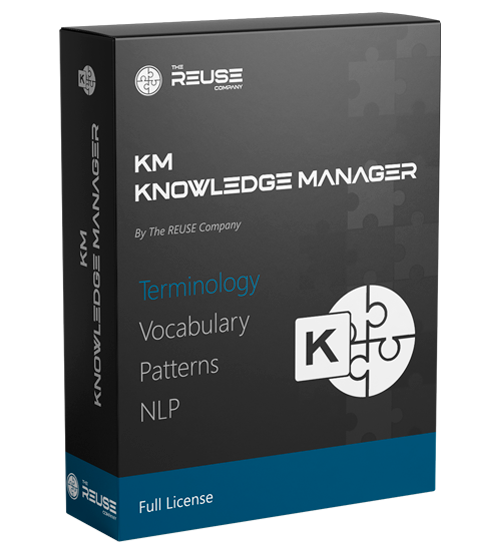 Time
The creation of System Knowledge Bases or Ontologies can be semi-automatic thanks to KM. Furthermore, the ways of communicating provided by KM, between knowledge owners and authors and modelers, can speed up the creation of such knowledge structures.
Money
Proper knowledge management is an asset for your organization that translates into earnings and savings.
Descriptions
Manages all the Knowledge needed for your System
KM is designed to manage all the knowledge needed for your system and software intensive projects based on the storage of valuable information -knowledge- into structured knowledge repositories, allowing easy access to the different project agents and rapid knowledge maintenance. Knowledge, organized within a System Knowledge Repository, supported by ontologies and knowledge libraries, is used by RQA for quality analysis, as well as by RAT – AUTHORING Tools for Requirements authoring and by TRACEABILITY Studio to identify different types of link traces.
KM allows the management of the System Knowledge Repository (SKR), its System Knowledge Base (SKB) and all assets involved in the requirement and modelling improvement process.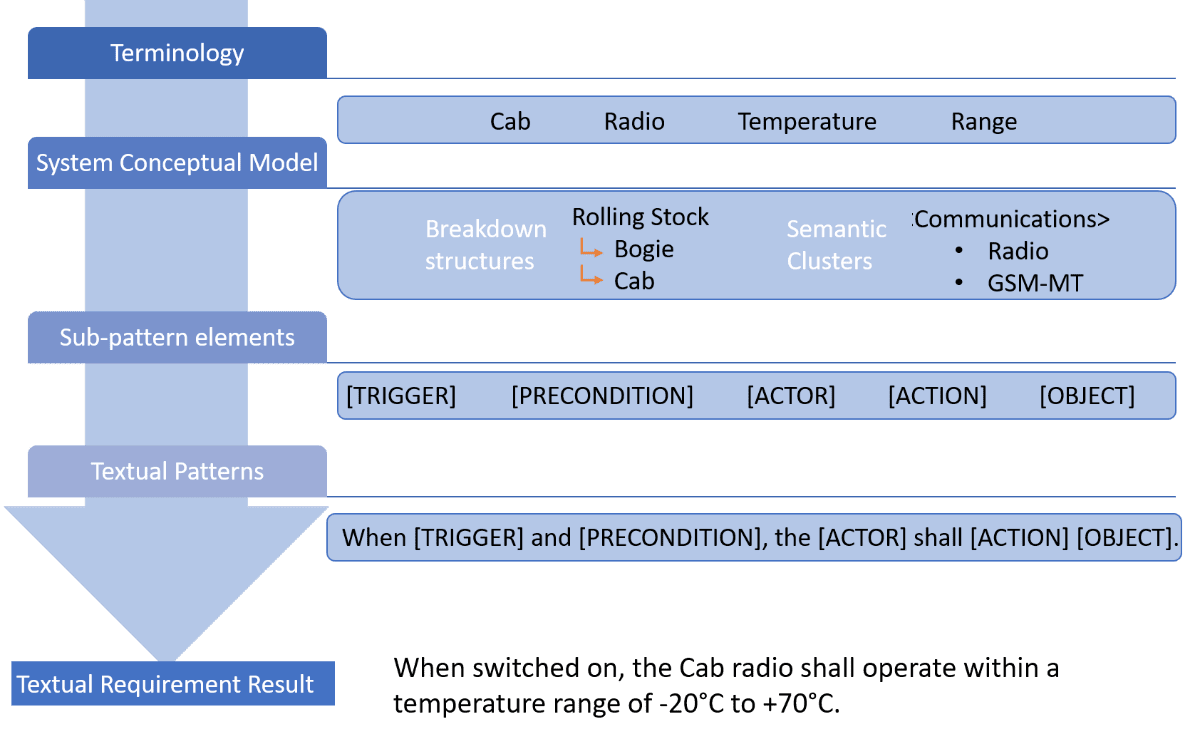 New Knowledge Tools, New Knowledge Roles
The Knowledge Centric Systems Engineering (KCSE) approach (coined by The REUSE Company) focuses on the role of the Knowledge Architect, whose main responsibilities are: agreeing the understanding needed from the different roles involved in the development of system documentation, finding sources of information that could help in the creation of the Ontology, creating knowledge models with domain experts, defining the most useful patterns of the engineering items to be written and dealing with the requirements engineers and business analysts' suggestions for the evolution of the ontology.
KM – KNOWLEDGE Manager helps to automatize these activities by adding Configuration Management features that control the evolution of the ontology in a changing environment and ensure knowledge reuse with libraries.
Sentence Patterns for Requirements
Patterns represent the grammatical structure that a technical sentence needs to follow according to an organization's policies and know-how. The different tools conforming the Systems Engineering Suite apply patterns that state which guidelines should apply to the project's requirements either for writing new requirements or to assess their quality. For instance, the requirement "When switched on, the Cab radio shall operate within a temperature range of -200C to +700C", matches the following pattern in KM.
KM and Systems Engineering
KM – KNOWLEDGE Manager is the core tool for the Knowledge Centric Systems Engineering approach which aims to take advantage of all the knowledge developed during the System definition phase and thus making it available to subsequent projects.
Semantic Indexing and Retrieval
Using Natural Language Processing tools and Artificial Intelligence algorithms, KM provides a semantic search engine that enables the search and reuse of all sort of information based on its meaning.
Libraries
KM extends knowledge sharing through Libraries, which are the best way to import and export knowledge in a modular way. The REUSE Company provides a wide catalogue of Libraries, such as the Procurement Library, ready to plug and play.
KM as an Interoperable Environment Works in a Variety of Languages
The current version of KM works in: English, French, German, Japanese, Spanish, Swedish, Italian, and Dutch.

Terminology layer:
- Terminology
- Term tags
- Languages
- Tokenization rules
- Normalization
- Disambiguation
- Advanced Import/export
Conceptual Model layer:
- Hierarchical views
- Semantic clusters
- Relationship taxonomy
- Suggestions
- Dashboards
- Advanced Import/export
Patterns layer:
- Sentences pattern
- Complex patterns
- Pattern groups
Formalization layer:
- Relationships
- Properties
Inference layer:
-Rule-Based Inference
Configuration management layer:
- Configuration management
- Changes federation
Extensibility layer:
- Import Libraries
- Generate Library
- Knowledge interfaces
Assets store layer:
- Artifacts
- Artifact types
- Artifact indexing
Settings layer:
- Users
- Active Directory integration
- Indexing
- Retrieval
Ontology Copy:
- Partial Copy
- Complete Copy