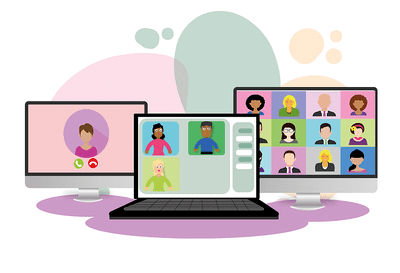 INCOSE EMEA WS 2021 was celebrated on October 28-29. This workshop for systems engineers is organized every 2nd year and this year the event was virtual. The motto for this edition was "Sustainability in a world influenced by a Pandemic".
Systems Engineers from different countries met to exchange ideas and experience to take the Systems Engineering discipline forward. Besides the interesting topics on the agenda there are several working groups where participants are encouraged to contribute.
The REUSE Company was the main sponsor of the event and offered the following presentations:
Binding and synchronizing your Models & Requirements: RAT – AUTHORING Tool for Capella MBSE
Throughout the development of a system, the combination of requirements and models as sources of knowledge is often considered of paramount importance to help engineers embrace the complexity of systems.

However, it is quite challenging, as it first requires to write well-structured requirements while maintaining the consistency between contents located on different repositories, managed in different toolsets and created by different users. Visualizing how each model element is related to the corresponding requirements provides invaluable help when modifying the content of the model or editing those requirements.

If you are a Capella user, with a need to synchronize requirements between your requirements management system and your Capella model, while ensuring your requirements are correctly written and consistent with the model, RAT – AUTHORING Tool would be of practical help.
During this session, you will be introduced to the core capabilities of the RAT – AUTHORING Tools plug-in for Capella MBSE: Pattern-based writing assistance, Real-time quality assessment of the requirements correctness, Automatic links generation between requirements and model elements, Bi-directional synchronization of textual requirements with an external Requirements Management System…

RAT – AUTHORING Tools is compatible with Capella 5.X as well as older versions (starting from 1.3), and is available as plug-in to other MBSE tools.
Presenter: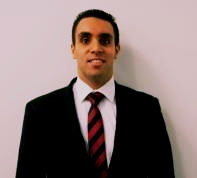 TRACEABILITY Studio: a SMART tool to automatize the management of traces
When it comes to dealing with complex and safety-critical systems, traceability among different types of elements becomes a must to provide visibility and pieces of evidence all across the V. These practices are explicitly required in many projects, especially under the context of ARP4754, ISO26262… However, managing traces is normally a tedious and manual task, therefore, involving a semantic engine based on Natural Language Processing (NLP) and Artificial Intelligence (AI) in a SMART approach is of key importance to reduce the effort required for this practice and, at the same time, ensure that items created and managed using a heterogeneous ecosystem of tools are properly traced together.

During this session, the key concepts behind TRACEABILITY Studio will be presented, together with a live demo of this tool presenting how it can automatically suggest traces among different types of elements: goals in an SoW in MS Word format, Stakeholder requirements in Excel, System Requirements in DOORS, risks in Excel, models in Capella…..
Presenter: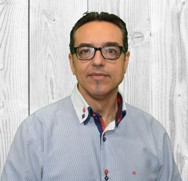 Trouble managing Verification & Validation processes? V&V Studio is the right tool for you
MBSE; Requirements; Verification; Validation; INCOSE; Vee-Model; System Engineering; System Engineers; Verification Action; Validation Action; IBM DOORS; MS ExcelAbstractIf, as we do, you also believe in a future where the V&V processes are DIGITALIZED and MANAGED WITHOUT EFFORT, you have definitely come to the right place.
Verifying and validating throughout the development of your projects can become an extremely daunting task. As it is required, not only, defining the verification/validation processes, but also executing them and managing the consequent results.
In addition, according to the INCOSE Guidelines and the Vee-Model structure, V&V processes are required, not only, for comparing the right side (system components, subsystems, etc.) against the left side (requirements, models, etc.), but also, assessing the left side itself, against the consequent standards and quality rules.
V&V Studio is the perfect solution to aid systems engineers along the process of verification & validation, as it provides the much-needed tools to digitalize and manage these processes. Using, for instance, "Verification/Validation Actions" or digital templates capable of containing all needed information regarding a verification/validation procedure.
During this session, you will be presented a traditional perfective of the V&V processes with a digitalized and polished approach thanks to the V&V Studio.
Presenter: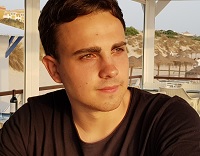 ---
Do you want more information?
Reserve a time slot with our consultants: