After two years online, the largest requirements management conference in Europe is back! The REConf® event will take place (in person) from April 25th to 29th in Munich!
Through the use of keynotes, specialist lectures, scientific contributions, workshops, cafes, and interactive open spaces, the event seeks to enrich RE professionals at all levels.
When dealing with requirements, it doesn't matter if you're a customer, manufacturer, or supplier, all of us speak the same language. Hence, it's crucial not only to study this discipline but to look at it from a specific scope. For instance, when we talk to each other, we have tools, rules, contracts, practices, methods, frameworks, and principles that can support us. Ultimately, however, it all goes down to our mindset. And where does our mindset come from? Our culture.
This year, the event is centered around questioning culture and the status quo; Can we specify culture? What actually is culture? What makes a culture? Which definitions and frameworks help to make the topic "culture", especially "corporate culture" tangible? And to what extent could it influence the topic "Requirements Engineering"? How can culture be questioned?
We are very proud to announce that The REUSE Company will be participating in this incredible event!
Our Senior Key Account Manager, Ilyes Yousfi, will be presenting a 20-min talk on Wednesday, April 27th, 14:55 to give an insight into our smart approach based on NLP semantic engines and ontologies.
We'll be sharing an exhibitor booth with our partner Vispiron during the conference! Feel free to approach Ilyes and make all the questions you have!
Take a look at the event's agenda to find out about other speakers!
Smart techniques to leverage Requirements Engineering activities
Ontologies empower Artificial Intelligence and Natural Language Processing (NLP) semantic engines, therefore acting as a very powerful compass to guide requirements engineers towards project success in a knowledge-centric approach. Enabling knowledge to be neutrally processed and represented from any data source guarantees the existence of a single source truth, easily shareable and reusable.
This smart approach allows our tools to understand the meaning of requirements, thus providing capabilities such as bi-directional traces suggestions between requirements and models, automatic quality assessment of any workproduct (requirements and models), digitalizing verification and validation processes, transforming requirements to models and reusability.
The SES ENGINEERING Studio offers these capabilities on top of your own engineering tools as well as more intuitive solutions like MS Office®, enabling to get the best of both worlds.
Presenter: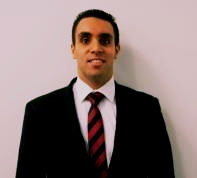 ---
Do you want more information?
Reserve a time slot with our consultants: