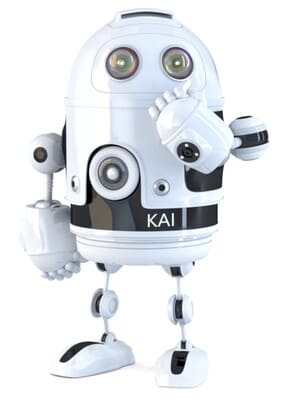 The digital assistant KAI will help you write better requirements and communicate your needs in public procurement projects. This assistant is the result of a joint effort between Primona and The REUSE Company.
Last week our Swedish partner Primona launched KAI, a new digital colleague that will help you formulating requirements and contract documents for public procurement. When you write requirements you need to be precise about the messages to be transmitted as well as to understand how the language is built up. If the requirements are understood in a different way than you meant, there is a huge risk for delay and higher costs.
KAI is the result of a common project between Primona and The REUSE Company. Primona has been developing and commercializing solutions for public procurement for many years and The REUSE Company is specialized in applying Natural Language Processing, Artificial Intelligence, and requirements management to the digitalization of Systems Engineering. This solution will make public procurement easier and avoid misunderstanding, in the end this means avoid unexpected higher costs.
Public procurement is complex, and studies show that 30% of the projects fail due to changing or unclear requirements. The problem is that there is no guarantee that you will get what you asked for, but you will get what the tenderer thought you asked for. In the end it's all about communication. KAI analyses the correctness of the requirement e.g., the structure, the length and ambiguity of the sentence. This way you get help when writing requirements and it is easier to define and communicate your needs.
KAI is available in Swedish and English.
Newsletter
Subscribe to our Newsletter