The REUSE Company has been working together with our Japanese partner Solize Corporation the last year with the goal of offering a new versin of our quality tools in Japanese.

This means you now can analyze the quality of written texts in Japanese with V&V Studio, the authoring tools RAT can assist you when writing in Japanese, KM manages terminology and vocabulary in Japanese and you can trace links with Traceability Studio.
The REUSE Company's proud partner, Solize Group, attended Automotive World Tokyo, this January to present our tools working in Japanese for the first time! In January 2018, Automotive World, the largest trade show and conference for advanced automotive technologies to date, was held in Tokyo, attracting 1,100 exhibitors and 40,000 visitors. Over the three days, Automotive World exhibitions & conferences covered important topics in the automotive industry such as automotive electronics, connected car, autonomous driving, EV/HEV/FCV, lightweight and processing technology. The event has grown rapidly over the years and now welcomes visitors and leading and unique companies from all over the globe to meet annually to discover or present exciting new developments in the automotive industry. Our new Japanese tools were a triumph with participants, with Solize Group reporting much discussion and intrigue around our innovations.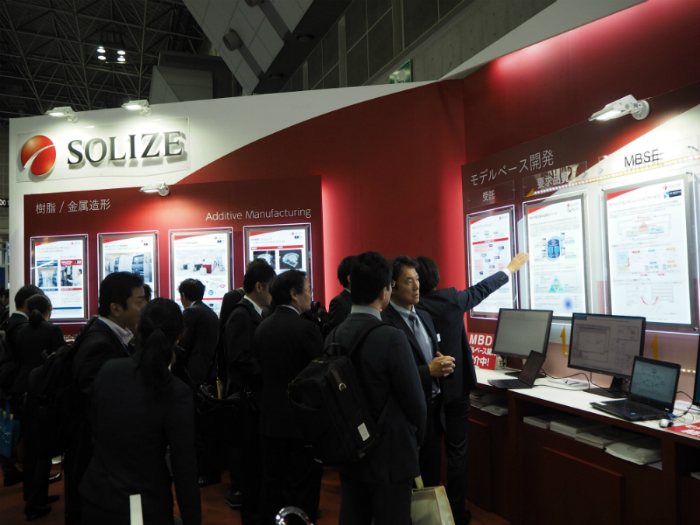 Newsletter
Subscribe to our Newsletter