Growing our commitment to equality and diversity as we join the platform of inclusive companies
Companies and institutions across Spain are embracing the Diversity Charter, a voluntary commitment comprising 10 principles; all aimed at promoting fundamental values of equality, diversity, and inclusion. Regardless of size or sector, organizations signing the charter pledge to promote such principles and encourage their implementation within their workforce.
The European Commission assigned an institution in each country with the task of developing and implementing the Diversity Charter. In Spain, Fundación Para la Diversidad (est. 2009) was given the responsibility for this mission.
Currently, there are 26 Diversity Charter delegations within the European Union, collectively forming the European Platform of Diversity Charters. This initiative provides a platform for exchanging experiences and best practices among the existing Diversity Charters through platform meetings, expert seminars, and annual high-level forums.
As a participant of the Diversity Charter, The REUSE Company has demonstrated its commitment to the following principles.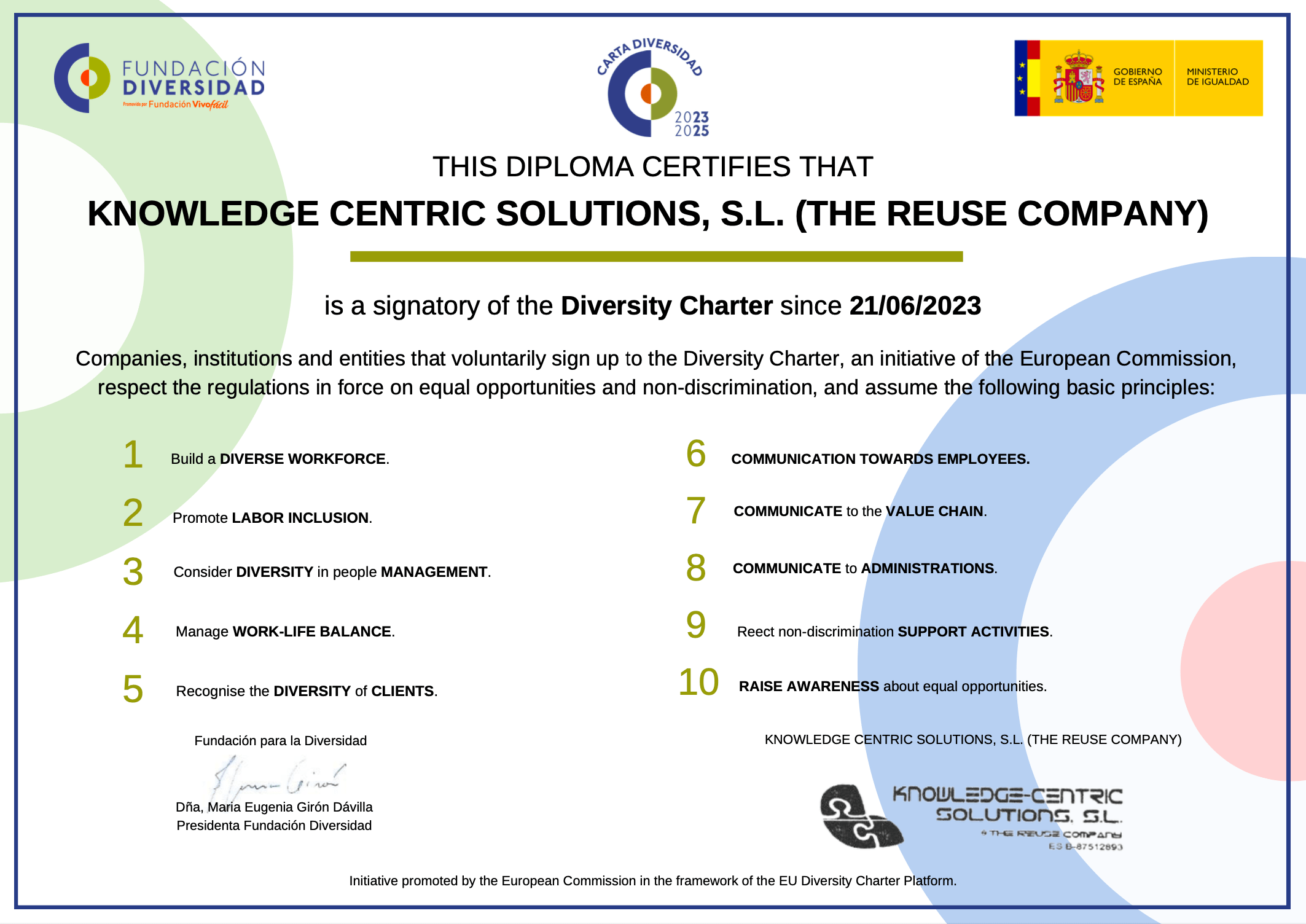 Having the certificate represents our active participation in promoting inclusion and embracing the principles of the diversity charter within our company, placing us as a tech company committed to promote equality and diversity within our industry!
*IMPORTANT BONUS*
You may ask, how have we managed to comply with these 10 principles?
Lucky for us, ( and you 😉 ) we have a diversity & inclusion AI tool: Themis, which has helped us implement a diverse and inclusive language within and throughout our organization!
I It is a Smart, easy-to-use tool that detects non-inclusive language (in Spanish) and suggests alternatives so you can choose the words that best suit your needs.
We strongly suggest you give it a try, as it can have a positive impact on your company's image and help position it as an advocate of inclusivity!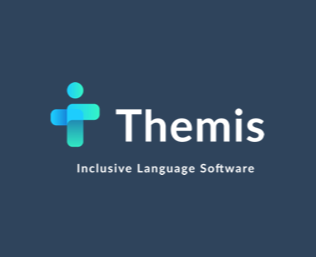 Newsletter
Subscribe to our Newsletter