TRACEABILITY Studio
Tracing between work-product items with no typology limitation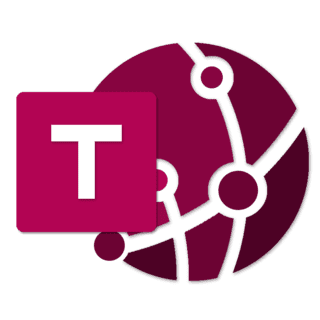 Traceability of Requirements. Traceability Between Different Work-Products
TRACEABILITY Studio is a software tool that enables the definition and implementation of trace links between two sources of information of different types. TRACEABILITY Studio users can trace links between key processes to be efficient and effective, such as V&V, requirements definition, architecture definition, design definition or risk management, among others, as defined in the ISO/IEEE 15288/12207 standard. Therefore, trace links between work products is a compulsory activity within the Systems Engineering processes, which can be monitored and controlled with the TRACEABILITY Studio.
TRACEABILITY Studio provides a framework for managing trace links between all types of information, covering pairs of (accessible) electronic work product items. Current Systems Engineering practice implies almost always managing ecosystems of several software tools. In this context, providing electronic traceability between heterogeneous and isolated work product items becomes a "connectivity" challenge, which is the main goal of Traceability Studio by helping its users overcome this challenge.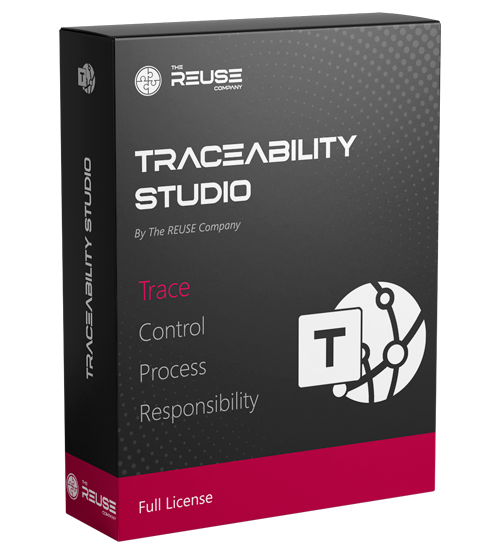 Agnostic perspective
Instead of offering traceability within a determined Systems Engineering tool, Traceability Studio is independent and agnostic, allowing a universal approach.
Suggested trace links
 Traceability Studio provides a way to suggest trace links between multiple electronic sources of information.
Customized reports
Traceability Studio does not force you to view your traceability information in any specific way. You can create your own traceability reports, and how you want to see them.
Descriptions
Managing Traceability with an Agnostic perspective
TRACEABILITY Studio connects to a vast number of Systems Engineering tools, as Requirements Management Systems, Modeling or Product Lifecycle Management tools, among others, when they support and publish an industry standard serialization schema. This possibility to connect different sources of information makes Traceability Studio manage trace links between items within two different work product sources as defined by the user.
TRACEABILITY Studio supports a tailorable trace link discovery function that allows the user to tailor the trace link discovery process using a customizable programming environment inside the tool. Hence Traceability Studio, as well as the other tools in the SE Suite, is tailorable, scalable, supports future connectors to yet undefined sources, or future functionality for managing trace link discovery, to increase the number of links typologies.
The reporting format for the Traceability Studio is also configurable, letting the user create specific traceability report formats, thus it completely fits the user's particular need.
The links handled by TRACEABILITY Studio are managed outside of the source applications and therefore they do not affect the normal operation of the original tools in their standard environment.
Traceability must be unlimited: Needs access to all types of work-products
TRACEABILITY Studio provides an advanced interoperability module (shared among all the products in conformance with the SE Suite), allowing connections to most of the System Engineering tools ecosystems. This module creates the connections to the different sources of information either by configuring connection files or, by offering a common connection environment based on the new paradigm promoted by The REUSE Company: the OSLC Knowledge Manager (OSLC KM). Therefore, TRACEABILITY Studio and the whole SE Suite can connect to a tool environment supporting the OSLC KM interface, thereby providing reuse capabilities to the information contained in the different software tools.
Traceability Projects, Modules and Links
TRACEABILITY Studio monitors and manages traceability based on traceability projects, models and trace links, which will define the framework for managing the traceability for each particular situation.
For instance, a user could define a traceability project to cover safety aspects. The traceability project is formed by traceability modules to define the traceability between two different sources of information, between the defined ones, as could be a requirements document and a physical model. Finally, that module contains the trace links between the assets of information within both documents.
Manage traceability dynamics: SUSPECT Traces
TRACEABILITY Studio supports the notion of suspect links, which identify changes that have occurred between linked work product items after they were connected. In that case, TRACEABILITY Studio labels the link as inconsistent, or suspect, allowing the engineer to resolve the link in two ways, recovering the link or breaking it. Once the user has taken the decision to apply for each case, there is the possibility to include corresponding comments in the operation.
Suggested Links – Discover missing links automatically
Were you ever worried about whether you have all the links between your assets? TRACEABILITY Studio can automatically discover all candidate trace links between your assets of information based on the semantic approach that the SE Suite apply. Therefore, TRACEABILITY Studio users are able to define specific trace links between work products, and if there are any missed trace links, TRACEABILITY Studio will automatically suggest them by running algorithms that discover those possible links that do not already exist in the traceability module, and the user will decide how to deal with the different suggestions.
Traceability Studio within the Systems Engineering Suite
RQA – QUALITY Studio. The SMARTer way to manage the quality of your systems
RQA – QUALITY Studio is the tool used to tailor the quality rules to be applied to a variety of different types of engineering items: requirements, models, tests, simulations…
RAT – AUTHORING Tools. The SMARTer way to author your documents
RAT is the tool used to help authors, via a plug-in for their chosen documentation tool, to create engineering items using the "Get it right first time" principle. Quality in real-time, connection to knowledge bases, textual patterns etc.
KM – KNOWLEDGE Manager. A SMARTer way to manage your knowledge
KM is the tool to manage the knowledge bases that provide coherence to the different disciplines within the systems engineering domain.
Tailoring Traceability Studio
TRACEABILITY Studio is designed to solve the standard and classical traceability problems within a Systems Engineering oriented organization. However, it may happen that the default functionality or configuration provided by TRACEABILITY Studio to manage traceability does not fit with the needs of the organization. This is the reason why The REUSE Company offers the possibility to help you tailoring your environment specifically to your needs through several projects or consultancy models. Check them out at our Services section.
Commercial Scalability
TRACEABILITY Studio works on a pay-per-use basis, reducing the costs of the initial investment but then adjusting costs when needed to realistic use.
TRACEABILITY Studio is a part of the Systems Engineering Suite, therefore the best way to start practicing with TRACEABILITY Studio is by taking advantage of the set of tools, for instance with the SES bundle, which includes:
1 license of RQA – QUALITY Studio Node locked
1 license of RAT – AUTHORING Tools Node locked
1 license of Traceability Studio Node locked
1 license of KM – Knowledge Manager Node locked
1 full-day virtual training session
In any case, let us help you design the proper set and combination of the tools, depending on how you want to use them for solving your needs. Do not hesitate to contact us.