User Group Summit Madrid 2019
User Group Summit
When: March 27-28, 2019
Where: Leganés (Madrid), Spain
User Group Summit Madrid 2019
This year 2019, we have decided to organize two events at The REUSE Company. This event, the User Group Summit, will allow you to merge (at your interest) with us engineers at The REUSE Company for your specific purposes or with other Users for sharing experiences, peer consulting, etc. The event will be free of charge (Dinner not included) and will take place at Universidad Carlos III de Madrid on March 27-28, 2019.
Some additional training courses will also be offered (look further down on this page). The REUSE Company will organize another event later in 2019 to officially announce the new Systems Engineering Suite V20 version.
Artificial Intelligence (AI) has become a trending topic within Systems Engineering. The application of Machine Learning algorithms, Big Data approaches, together with Natural Language Processing, allow the representation, structure and application of domain knowledge. The result can be improvements in decision management, automatic reasoning, trade-off analysis, predictive support and many other interesting applications to Systems Engineering. This year's User Summit will put the focus on the future of Systems Engineering and its connection with AI.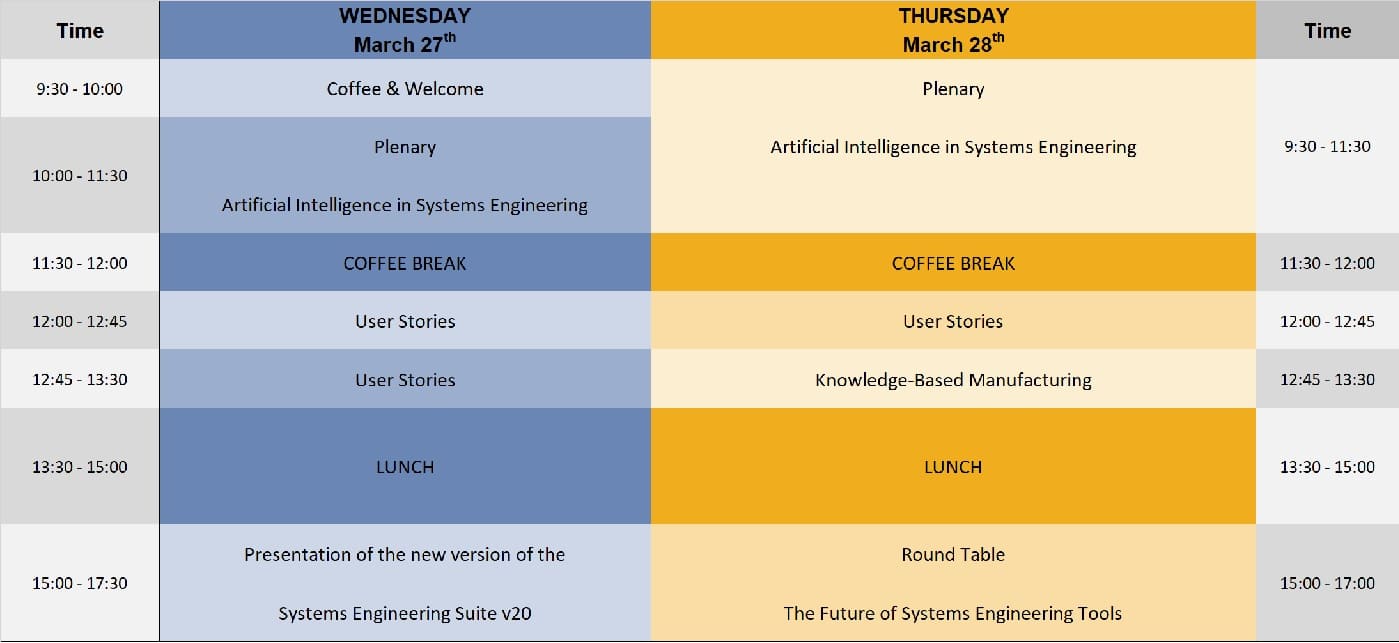 In collaboration with