Textual and model requirements: working together towards success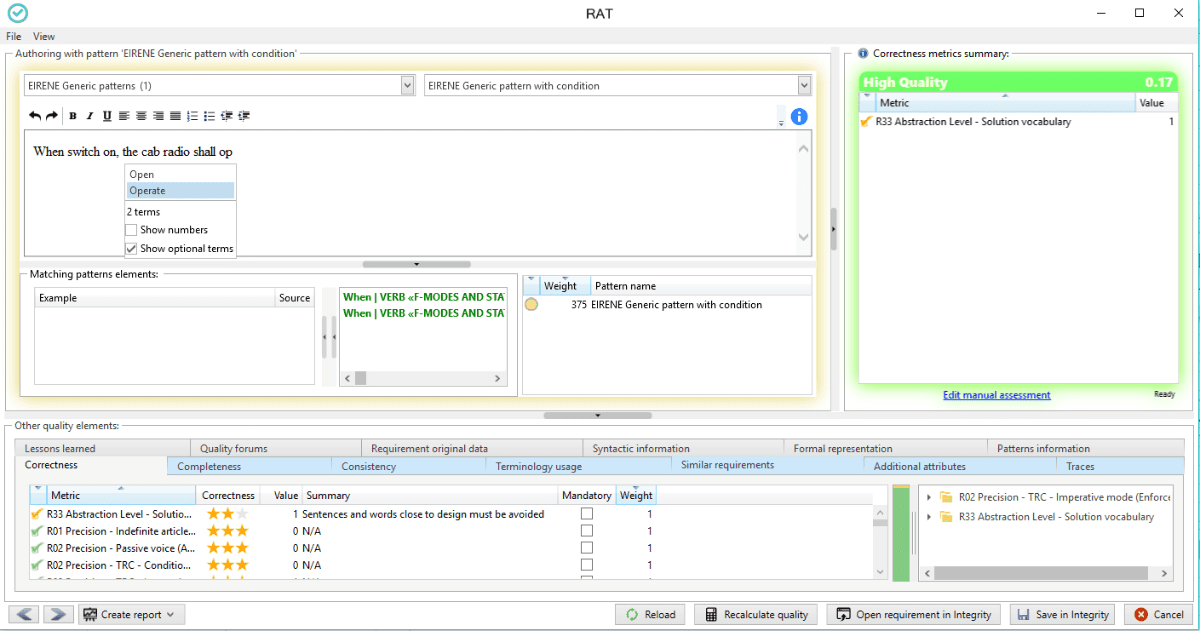 Description:
While Eclipse Capella is a model-based systems engineering environment, it's also clear that it enables the creation of model requirements that complement textual requirements. When dealing with both, textual and model requirements, ensuring consistency and completeness are key to the final success of our systems.
This webinar introduces a new add-on for Capella, the so-called RAT for Capella.
Its main goals are:
to ensure the correctness of the requirements that are managed within Capella
to help authors follow a pattern to end up with a well-formed requirement
to ensure naming consistency between the model elements and the textual requirements
to provide a complete round-trip in Capella between other Requirements Management System and RAT – Authoring Tools.
This webinar will describe the RAT for Capella add-on, and provide a live demo of the tool.
The webinar was organized by Obeo. More information at https://www.obeo.fr/en/
Sign up for regular information about our webinars!
Book a meeting or a demo with our experts