How to save time during your public tender analysis
When you are bidding in a public tender, every minute counts. Even for the more experienced analyst, the short time that is available makes it very difficult and risky to come up the right bid, the one that presents the best budget by maximizing existing asset reuse. You need to quickly identify those tender areas which can be matched to what you have developed or built before and, in addition, those areas that you haven't seen before.
Wouldn't it be nice if you could shorten your public tender or RFP analysis with the help of The Reuse Company tools to:
Quickly parse the tender
Pre-allocate or cluster requirements according to specific criteria
Compare tender requirements with your existing assets to determine what has been previously developed or built and therefore make a more educated bid?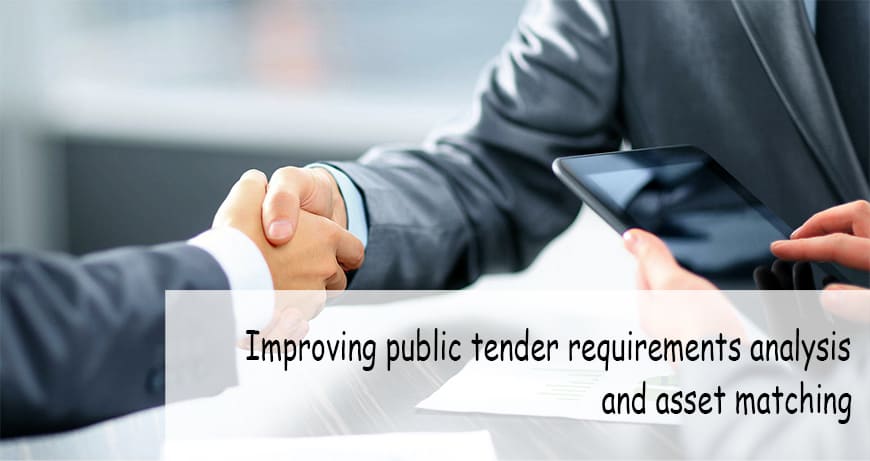 Agenda
How requirements and needs are reconciled in public tenders
How a semantic tool can help in this process
RQS demo
Q/A
Sign up for regular information about our webinars!
Book a meeting or a demo with our experts