TRC Forum 2017
When: Nov 30 – Dec 1, 2017
Where: Leganés (Madrid), Spain
Interoperability within Knowledge Centric Systems Engineering
The focus will be on:
Interoperability between Requirements & Models
Quality Management solutions along the V-Model
The REUSE Company will officially present the latest version of the tools, V18, formed by:
The System Quality Analyzer (SQA) – Evolution of the RQA
The System Authoring Tool (SAT) for MBSE – Evolution of the RAT
The System Interoperability Platform (SIP) – (NEW)
The System Knowledge Manager (SKM) – Evolution of KM
We´ll make live demos and presentations about the new features of our products.
Event
During the Conference, 30 November – 1 December, you will have the key role. The relevant issues of the meeting will be:
Customers and Users will share experiences and use cases
Partners will share experiences and best practices
Users will meet TRC Engineers and project managers
TRC will present Research topics and Research projects
Common gathering of ideas and needs for the next versions of our products
Potential customers will merge with TRC staff, customers and partners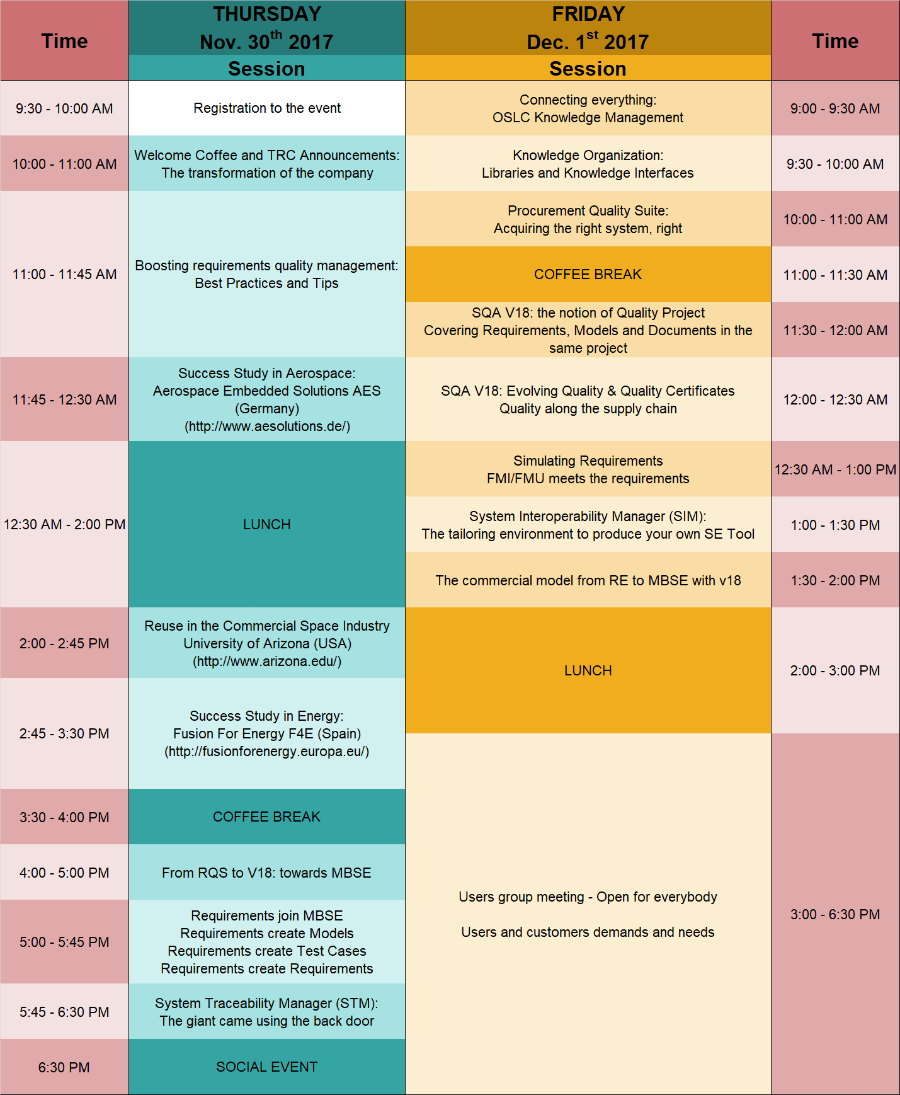 The three days before the conference, 27 – 29 November, we will offer training and tutorial sessions. During these days, you have the possibility to learn our technology, upskill and improve  your efficiency.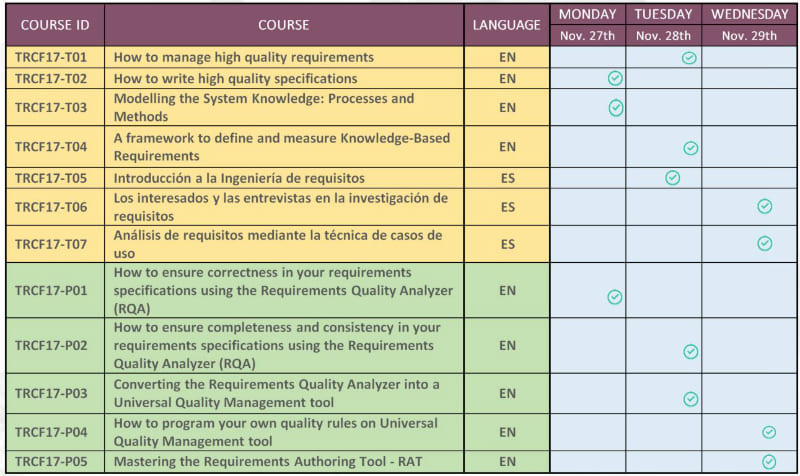 In collaboration with