High-quality requirements with PTC Integrity
Learn how Requirements Quality Suite and Requirements Authoring Tool is used with PTC Integrity Lifecycle Manager to ensure high quality, reusable requirements. These requirements can then form a high quality foundation to drive successful UML / SysML activity. This allows multi-discipline teams to build complete reliable and agile traceability across your engineering assets.
Agenda
Overview
Benefits
Measuring requirement quality in ILM – RQS. Metrics, charts, …
Writing better requirements with RAT integrated with ILM
Q/A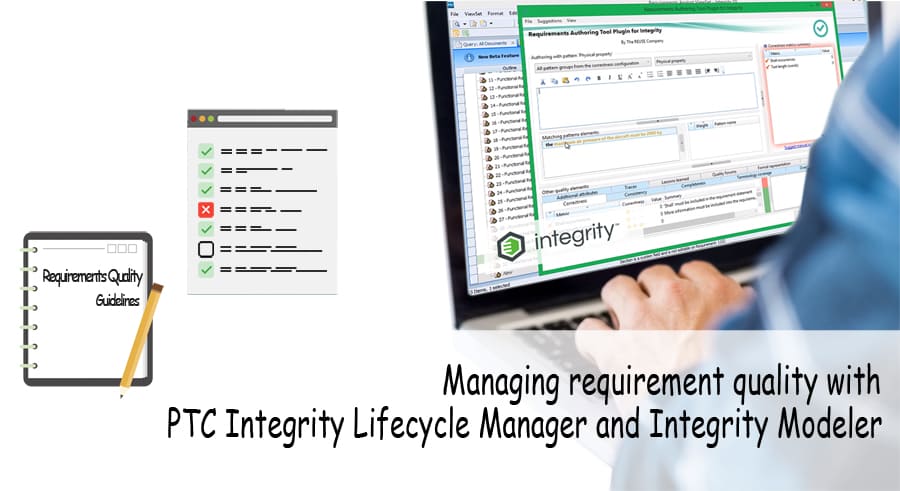 Sign up for regular information about our webinars!
Book a meeting or a demo with our experts